Cardi B's Duck-Feet Nails Are Very Y2K
Cardi B's Duck-Feet Nails Revive the Polarizing Y2K Trend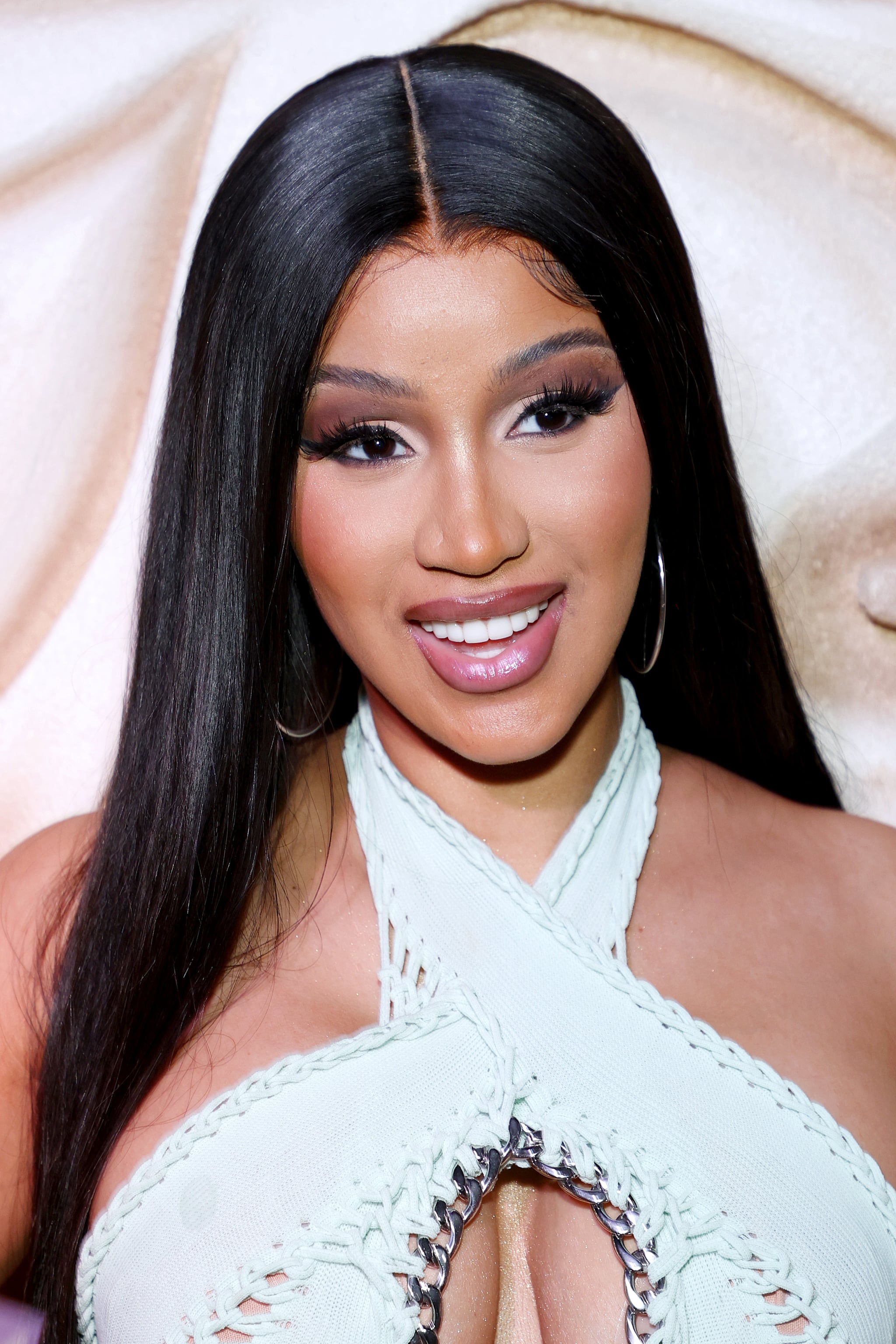 Image Source: Getty/Arturo Holmes / Staff
Cardi B is bringing back a nail shape that some may deem . . . polarizing. The rapper posted a close-up of her manicure on her Instagram Stories, and her duck-feet nails were blinged out in crystals, 3D-cherry charms, and a chunky french design that just screams Y2K.
Cardi B was celebrating her son Wave's first birthday when she shared the look at her nails. Out of her entire beauty look — which included periwinkle hair that perfectly matched her Denim Tears ensemble — the duck-feet nails managed to steal the show. Her nails started out as a quintessential french tip with the dramatic smile line reaching almost to the middle of each finger. Each nail was then accented with various decals — think hearts, traditional gems, and rubies — but nothing was more eye-catching than the tip of her nails, which were significantly wider that the traditional square or coffin nails that have risen in popularity over the past few years.
While some posit the nail trend as one they'd like to see firmly left in the past, duck-feet nails have been getting quite a bit of attention on TikTok over the past few months, particularly as fashion and beauty trends from the late '90s and early 2000s make their rounds in pop culture once more. Duck-feet nails remain as versatile as any other nail shape, so if you'd like to give them a try, play around with your favorite nail-art trends to really make the look your own. Take a closer look at Cardi B's nails ahead.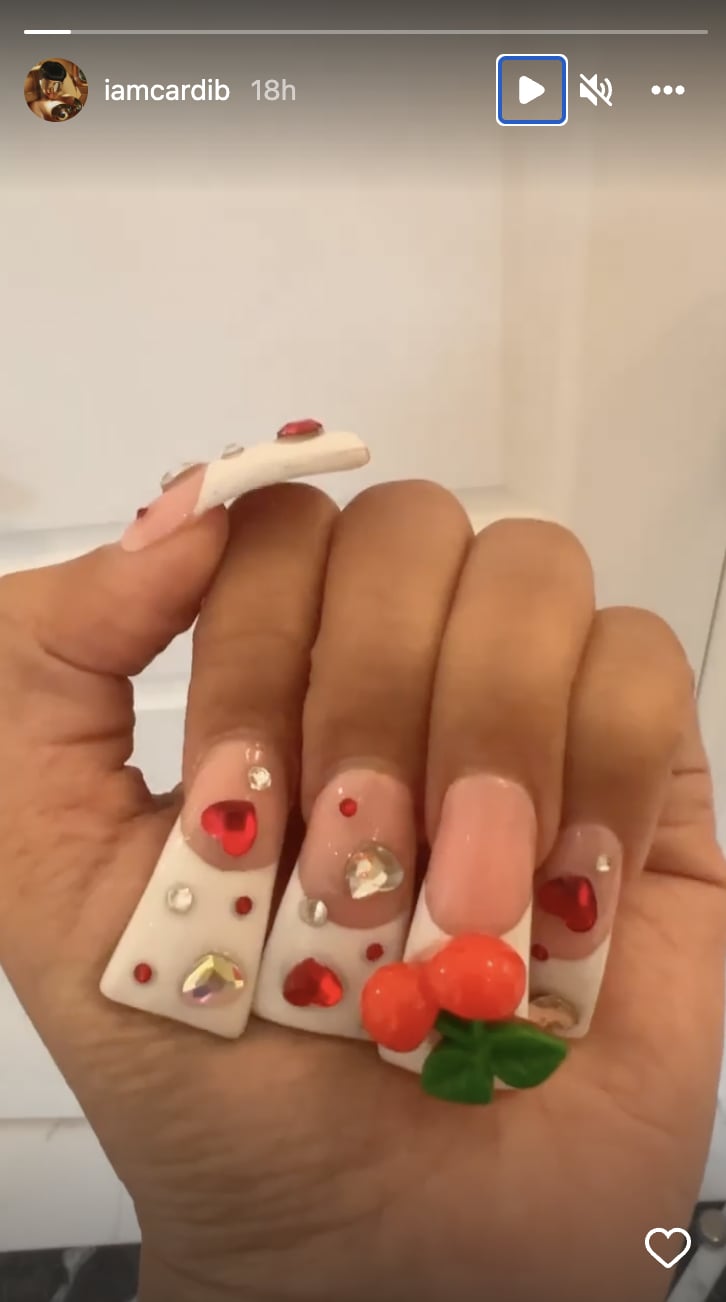 Image Source: Instagram user @iamcardib