Adele's Vogue Cover Caused a Spike in Makeup Searches
Of Course Adele's British Vogue Cover Caused a 9,000% Spike in Winged-Eyeliner Searches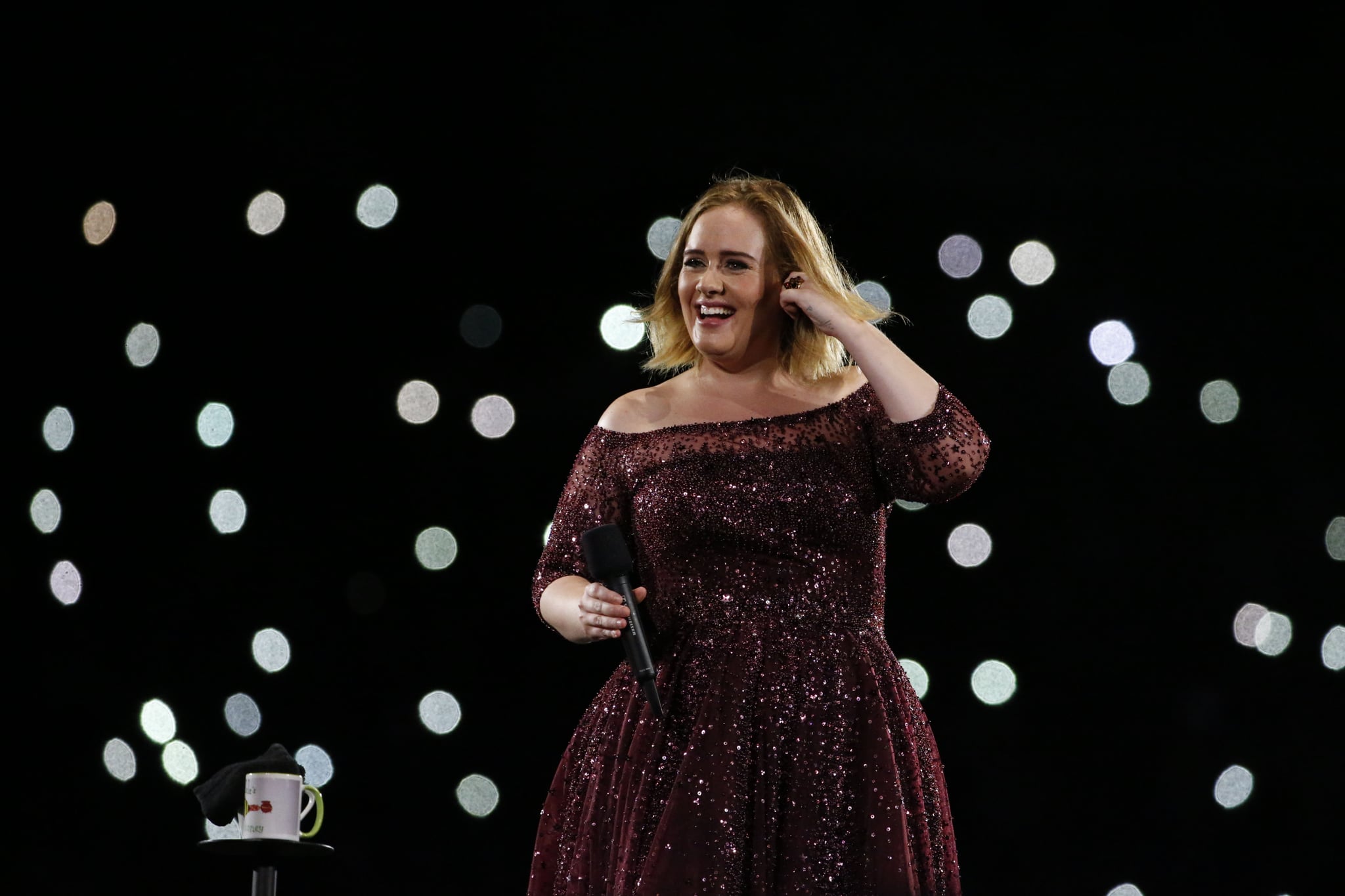 The world only wants one thing, and that's to know how Adele manages to nail her classic winged-eyeliner looks every. single. time. The singer appears on the covers of both British and US Vogue this month, and while she opened up in both of the accompanying interviews about her album, her mental health, and her recent divorce, many fans can't seem to get over just how damn good her winged eyeliner looked on her British Vogue cover specifically, where we get a close-up look at her '60s-style makeup.
According to a few experts over at UK beauty retailer Justmylook, searches for how to re-create Adele's winged eyeliner spiked by 9,900 percent in just an hour after the cover was revealed, and even people on social media were praising her commitment to the look. "Adele is the goddess of perfect winged eyeliner. Truly aspirational," one person tweeted. "Adele needs to drop that eyeliner tutorial ASAP. It's been perfect for at least a decade and i'd like some tips," another said.
While the question of what eyeliner she used to create that cat eye remains, we do know most of Adele's cover look was created using a handful of products from Pat McGrath Labs. That includes the Mothership IX Huetopian Dream Eyeshadow Palette, Dark Star Volumizing Mascara, MatteTrane Lipstick in Christy, and Divine Blush + Glow Trio in Galactic Sun.
Check out her Vogue cover here.